The Madison Fields barn sale was a HIT!  On March 19th, about 200 people stopped by the farm, and we are so grateful for all of the support our community has given us.
Our inventory sold fast! One lucky customer snagged this beauty at an awesome price.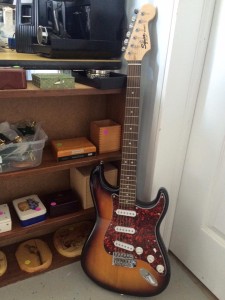 ---
All of the proceeds are going towards the farm and the Madison House Autism Foundation. We are proud to say we brought in over $1,000. We could not have done it without the help of our AmeriCorps VISTA's, farm staff, volunteers, and Once Upon a Crumb bakery! Thank you all for your hard work.
---
During the barn sale, we also had some volunteers from the National Institutes of Health (NIH) come out to the farm. They were a huge help to us cleaning stalls and grooming horses in preparation for our therapeutic riding classes later that afternoon. We are so thankful for their enthusiasm and dedication! We can't wait to have you all back here soon!