Madison Fields along with 20 other farms will be participating in the 27th Annual Montgomery County Farm Tour and Harvest Sale on July 23-24! The self-guided Farm Tour enables you to explore and experience the farms at your own pace and learn about each operation. Bring the whole family to Madison Fields in Dickerson, MD (map) and indulge in the best Montgomery County agriculture has to offer! Read the tour brochure here and continue below to read more about Madison Fields and our plans for the tour.
---
Madison Fields Farm in Dickerson, MD functions primary as an equestrian operation that has a state-of-the-art riding stable and 28 stalls for boarding. In addition, the farm produces hay and pumpkins and leases acreage for small grain production.
What makes this farm so special is that it provides therapeutic and vocational training opportunities for children and adults with autism and other intellectual or developmental disabilities. While the animal boarding component of the operation generates revenue for Madison Fields, it also provides job opportunities for young adults with special needs. "The animals require management and care, and through this we can create employment opportunities," explains Doug Balls, Madison Fields Farm Manager. "Our farm is much like any typical farm, our work force is just different."
The Madison House Autism Foundation, a 501(c)(3) organization, was founded by Jalynn and Gregory Prince and was named after their son Madison, who has autism. Now 26-years-old, Madison faces a daunting challenge because he is no longer entitled to year-round education and training within the public school system. "Once a child reaches an adult age, there are no programs or assistance to help individuals with autism lead productive meaningful lives," Gregory Prince explains. "These adult children usually live with their parents who provide for their care but when these parents die, they have nowhere to go and normally become wards of the state," Gregory continued. "Madison Fields was founded on the principles of helping both children and adults with autism overcome enormous challenges so that they may have meaningful lives where they can live, work, thrive and make real contributions to society." Madison House Autism Foundation was founded to address the lifelong needs of adults with autism through education, awareness, and advocacy.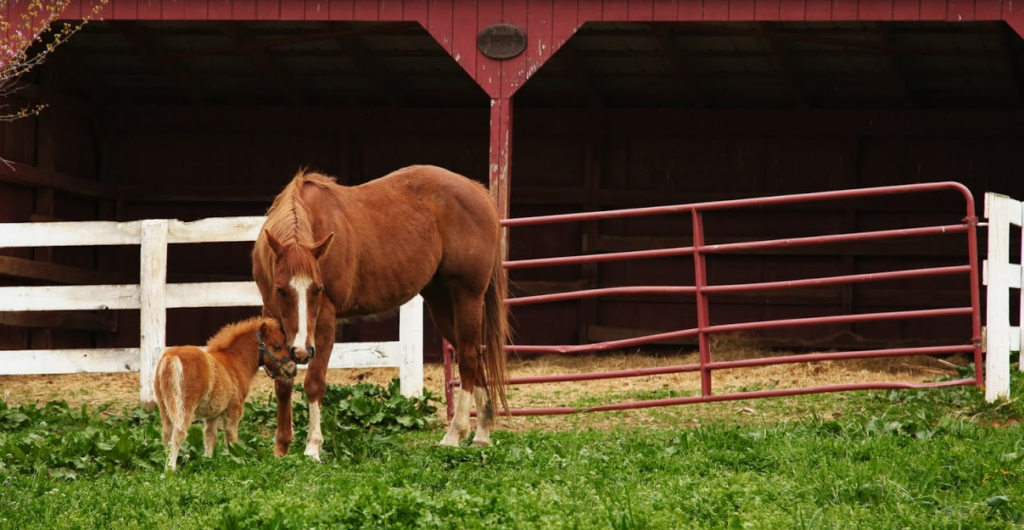 "We needed a special man to manage this operation, and we found the right guy when we hired Doug Balls," explained Gregory. Doug has been farming for over 50 years. He grew up working and tending his family's 5,000 acre farm in the mid-west. While Doug finds farming to be very hard work, he says that even with the challenges it is also very rewarding. "Every day is different and provides opportunities to try new things and learn new lessons," Doug explains. "Farming has taught me everything about life. I have learned patience and understanding. You are always reinventing your farming skills," Doug continued. He came back to farming after working years as an event planner and business manager. "It seemed a natural fit to take the skills I learned as a child in farming, and combine them with my background in event planning to run the business and be a part of the great work Madison House Autism Foundation undertakes," he explained.
Madison Fields Farm is a real working farm, 365 days out of a year and while we typically work from sunrise to sunset each day, we do welcome visitors to the farm between the hours of 9:00 to 5:00 pm.  "We welcome visits to the farm so that everyone can see and appreciate what we do," Doug explains. "We like to view our operation as being inclusive and welcoming to anyone that would like to learn more or even volunteer their time here."
On Farm Tour weekend, Madison Fields Farm will be providing tours of the facilities, will host other fun family activities, and provide refreshments. "We want our visitors to feel welcomed here and that while our facility is designed to cater to those with special needs. We welcome and like to be inclusive to everyone," explains Doug. In the fall, visitors can return to visit our amazing eight-acre corn maze providing a fun and unique agri-entertainment experience for individuals of all ages and abilities. Please keep up with our website and our Facebook page for more information.