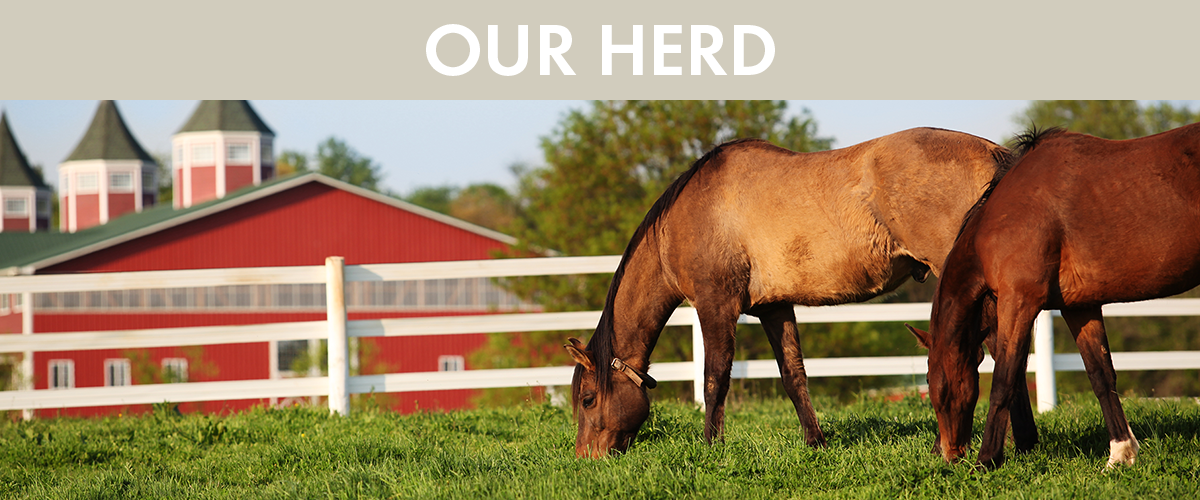 ---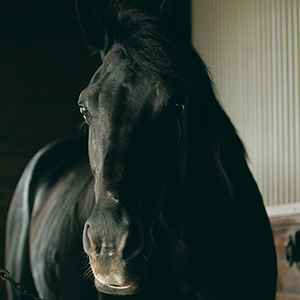 Shay
Sponsor:
Anonymous Family Sponsor
---
Ms. Shay is our black, Percheron cross. She loves to tell the kids stories about her life before therapeutic riding, where she helped many kids advance through pony club and learn dressage. This sweet, humble girl is always willing to come say hello in her stall!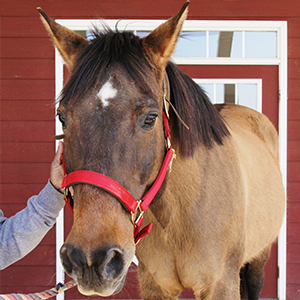 Jasper
Sponsor:
No Sponsor Yet
---
Jasper is our one of a kind dun, 15'3 h appendix gelding. Jasper is a long time therapy horse who has changed countless lives. This sweet boy, once a Hunter/Jumper, has a carefree attitude, and is always there to help his riders.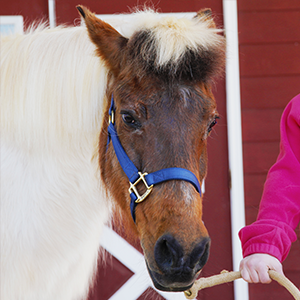 Dakota
Sponsor:
The Ausherman Family Foundation
---
This 20 year old man is a crowd favorite. Dakota is a white and brown paint Pony of America. Standing at 12'3h he is quiet, willing and loves to be groomed. To show his appreciation, Dakota likes to take a nice big roll in the dirt!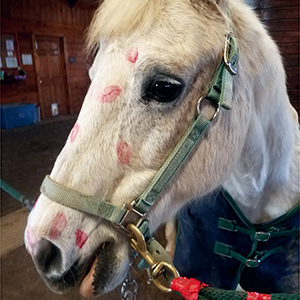 KK's Dreamcatcher
Sponsor:
No Sponsor Yet
---
The newest member of the team! "Stinky" is a 15 time Virginia Western Pleasure State Champion. This sweet 14h Half-Arabian Rose Grey Pinto has been a wonderful addition to the team. Tried and true, Stinky loves his job.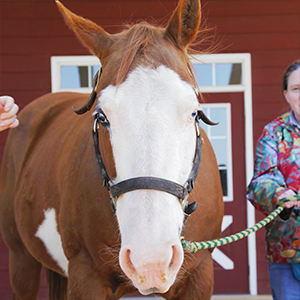 Lovey
Sponsor:
No Sponsor Yet
---
Everyone loves a blue eyed girl! Lovey is such a sweet girl, who loves her riders. You can always find her with a big pile of hay or asking for more treats. This girl's favorite things are long walks and big hugs.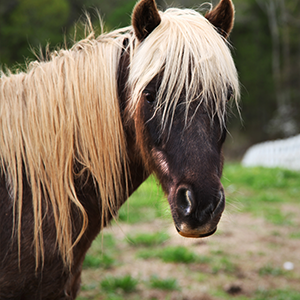 Button
Sponsor:
No Sponsor Yet
---
Button is in training to become a therapy horse! Button is one of our mini horses who is learning to be a lead line pony! This sweet grey and white paint is enjoying his new job and the attention.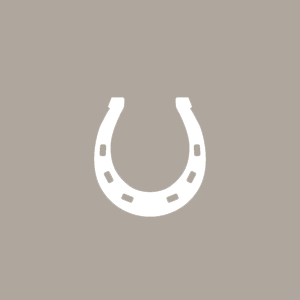 Ginger Spice
Sponsor:
No Sponsor Yet
---
Ginger is our resident driving chestnut miniature horse. She is momma to our mascot Peter Pan and is training to become a Therapeutic Driving Horse.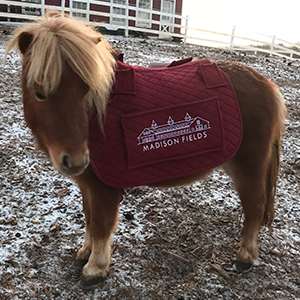 Peter Pan
Sponsor:
No Sponsor Yet
---
Peter Pan, the palomino mini horse, is our sweet little mascot. He can be found at events all over the state and the farm! Peter Pan loves to have his picture taken, so make sure to ask about him!
---
THERAPEUTIC HORSE SPONSORSHIP
If you, or your company or organization would like to support the riders in our community who take advantage of our therapeutic riding program, consider sponsoring one of Madison Fields' Therapeutic Riding Horses. Your generous sponsorship ensures that he or she receives the best possible care all year long. Without these horses, we would not be able to provide Equine Assisted Activities and Therapies.
As a sponsor you will be recognized on our website, social media, receive an annual update on your horse, and have the opportunity to come visit him or her personally! If you would like to sponsor a specific horse, please indicate who you'd like to support.