The New Day Project | Farm-Based Well-Being
Inspired by First Responders and Frontline Workers
and the Hearts of a Grateful Community
"With the new day comes new strength and new thoughts."
—Eleanor Roosevelt
The New Day Project was born out of gratitude, care and concern for the healthcare, emergency, education and critical trade & retail workers on the frontlines of the COVID-19 crisis. It is a farm-based approach to personal and communal well-being.
The farm experience brings simple pleasures to the forefront of our lives. It offers hope and vitality in challenging times. The gentle animals, pastoral settings, hands-on activities and seasonal rituals inspire and comfort each and every one us.
As we engage with the natural world at Madison Fields, we connect to the peace within us. We become more centered and grateful – in greater harmony with each other.
It is our privilege to share the gifts of the land with those who protect and care for us. If you feel called by this place and are ready to discover what waits for you here, welcome in! I know this land, our people, our hope and vision will relax and restore you, too.
---
Madison Fields is nestled in Montgomery County's Agricultural Reserve. Under the direction of Madison House Autism Foundation, this historic 400-acre farm serves individuals with disabilities and the community at large.
EXPERIENCE A NEW DAY
Reconnect with the Heart of the Land
Our Farm-Inspired retreats, Welcome Inn days and Heart of the Land salon events inspire healing, awareness, resilience and transformation. New expansive horizons are bountiful.
Key Features
Hands-on activities
Trained facilitators
Flexible programming
Open-hearted dialogue
Space for solace and discovery
Benefits
Self-exploration
Discovery of new ideas & perspectives
Enhanced well-being
Connect with nature
Friendship and bonding
---
Our guests are filled with delight as they interact with Pearl (our pot-bellied pig), Wyatt (the resident donkey), the sheep, goats, mini and full-size horses, chickens, barn cats and bees. The sight of eagles soaring overhead and deer, foxes, rabbits and other wildlife in the fields renew a deep sense of wonder. Trail walks, vintage games, equine therapy, sunny porches, hay barns, verdant gardens, pastoral scenery, and a fragrant goat-milk soapery are just a sampling of sights, sounds, and experiences on the farm that calm the nerves and open hearts.
---
FARM ANIMALS • FOREST TRAILS • FISH POND • YOGA • SOAP MAKING • WELLNESS CIRCLES • VINTAGE GAMES • BEE KEEPING • GARDENING • BIRD WATCHING • EQUINE THERAPY
"In our current climate the need for practicing self-care is more critical than ever. The New Day Project engages our directors in unique farm-inspired retreats to help them to decompress and to build their resilience."
---

Farm-Inspired
Retreats
4-hours + free time
We craft these immersive farm-based experiences around the specific goals of our guests. Guided activities and lightly facilitated sessions invite participants to engage with the sights, sounds and smells of the land, become grounded in their bodies and facilitate openness and connection. Guests leave with greater hope, resilience and delightful memories.
Fees vary. Scholarships available.
Contact to schedule.
Welcome-Inn
Days
Open to adults only
These "open-houses" allow guests to enjoy the beauty of the farm at their own pace and pleasure. Walking along forest trails, journaling on the dock, and visiting with our animals are just a few of the available opportunities. Get the lay of the land from a friendly Madison Fields guide and mingle with others by participating in an optional farm-based activity.
Free. Spots are limited.
Reservations required.
Heart of the Land
Salon Events
Open to the public
These barn-based forums take inspiration from the vitality of the heart of the land. Reflections upon the risks and rewards of working the land, the cycles of life, planting and harvesting, and the lives of animals reveal a treasure trove of inspiration. Our talks, presentations and discussions, are centered on the curious and special place that is Madison Fields.
Coming Summer 2021.
Sign up for updates!
---
"Adopt the pace of nature: her secret is patience."
—Ralph Waldo Emerson
Speckle Duck
Speckle Duck tucks his head into the starry creek & tosses his neck back, shaking a winter chill from his spine. Crystalline droplets roll from his feathers as he grooms his wings. Each one is marbleized, capturing the sun's burnt orange hue in a crown atop his spotted head. The snowy banks of the creek shimmer in a brilliant mauve, soaking up color from this late December daybreak.
A duck like this has no natural camouflage or companions, and yet three years I've seen him there: a stark white duck against the colors of every season, boasting black freckles that expand and contract when he ruffles his feathers. Each morning he cleanses himself in the creek, and each afternoon he naps on its banks, blissfully comfortable in his daily routine.
— Taylor Polito,
Madison Fields Resident
---
VOLUNTEER WITH THE NEW DAY PROJECT
As we recover from the COVID-19 crisis and restrictions are lifted, volunteers will enable us to grow our capacity to serve more members of the community. If you or someone you know would like to volunteer, please fill out the form below and indicate your interest in volunteering. We will reach out with more information as it becomes available.
Contact Us & Sign Up for Notifications
We will not share your information with anyone.
COVID-19 NOTE: All of our programing is subject to COVID-19 regulations. Group size will be limited according to Montgomery County requirements. Indoor gathering limitations currently cap the number of registered guests at 8. Proper use of masks and observance of social distancing are required at all times.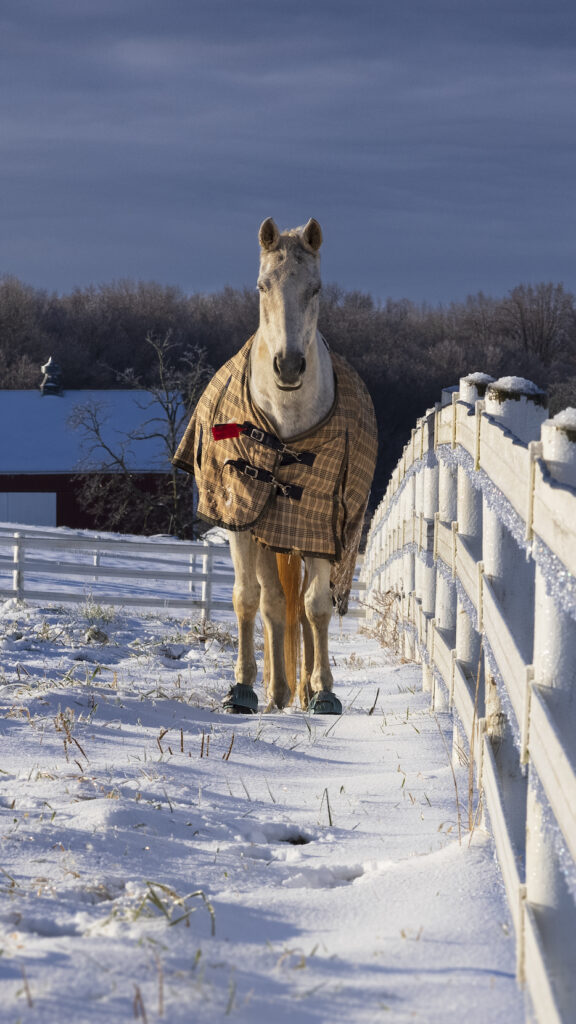 "When you stand next to this magnificent animal he can feel your stresses and he will all but say to you 'we can get through this, whatever it is, together.' The ground work is most important to build trust and rapport. All the human stresses of the day seem to just melt away for these precious minutes in another time warp."
—Claudia Hanbury,
Equestrian
---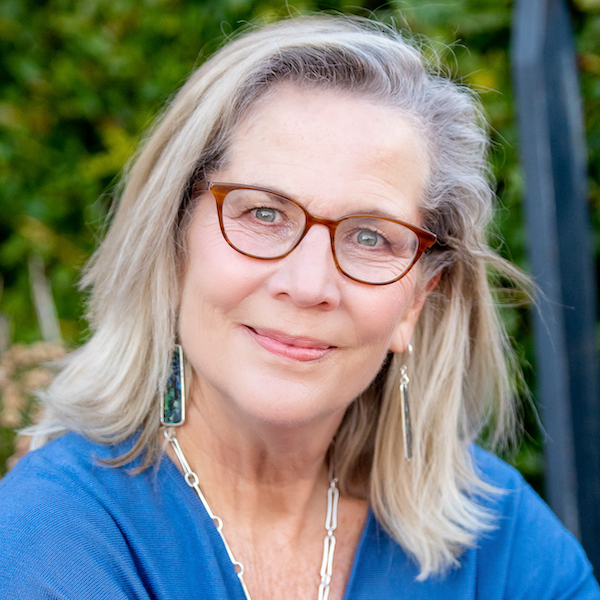 Jane O. Smith
Project Director
Jane has led many transformational initiatives over the past 30 years. Her roles as a medical case manager (NWNL, Blue Cross Blue Shield), work-life issues presenter (e.g. FBI, FEMA, CIA, HHS, Verizon, Oracle, Optum), lead facilitator (MCPS), events producer (TEDx Bethesda Women) and renewal coach (for women facing health challenges) have inspired thousands of people to move forward with greater ease. She is a trained host for Global Healing Circles™ and the Bounce Back Project™. Jane lives with her husband and two rescue dogs in Germantown, MD.
---
The New Day Project was launched in early 2021 by a generous matching gift from Nancy and Fuad El-Hibri.
Community Organizing Committee

JaLynn Prince
Founder, President and Chairman of the Board,
Madison House Autism Foundation – Madison Fields

Dr. Stewart Edelstein
Executive Director, The Universities of Shady Grove
and Associate Vice Chancellor for Academic Affairs,
University System of Maryland

Michael Knapp
Co-Founder and CEO, SkillSmart, and
Former Montgomery County Council President

Catherine Leggett, Esq.
Senior Vice President for Human Resources, ICMA-RC

Stacy Halota
Vice President, Information Security and Privacy
Graham Holding Company

Esther Newman
Founder and Former CEO, Leadership Montgomery

Dr. James E. Smith
Chairman of the Board, Westat

Bobbi Shulman
Community Activist

Barbara Henry
Community Activist

Sarah Meehan
Community Consultant, Strategy/Organizational Development
Honorary Advisory Committee

Congressman Jamie Raskin

Senator Brian J. Feldman Maryland State Senator,
District 15

Delegate Lily Qi
Maryland State Delegate, District 15

Delegate Julie Palakovich Carr
Maryland State Delegate, District 17

Delegate Kathleen M. Dumais, Esq.
Maryland State Delegate, District 15

Sidney A. Katz
Council President, Montgomery County Council

Tom Hucker
Councilmember, Montgomery County Council

Major General Peter S. Cooke, USA (Retired)
Co-Founder, National Center for Veteran Studies,
Former Commanding General of the U.S. Army 96th Regional Readiness Command

Barbara Ebel
Labor Exchange Administrator of Workforce
Development and Services, State of Maryland

Peg Mancuso
Principal, Daly, Mancuso and Associates

Aruna Miller
Former Maryland State Delegate
Support The New Day Project