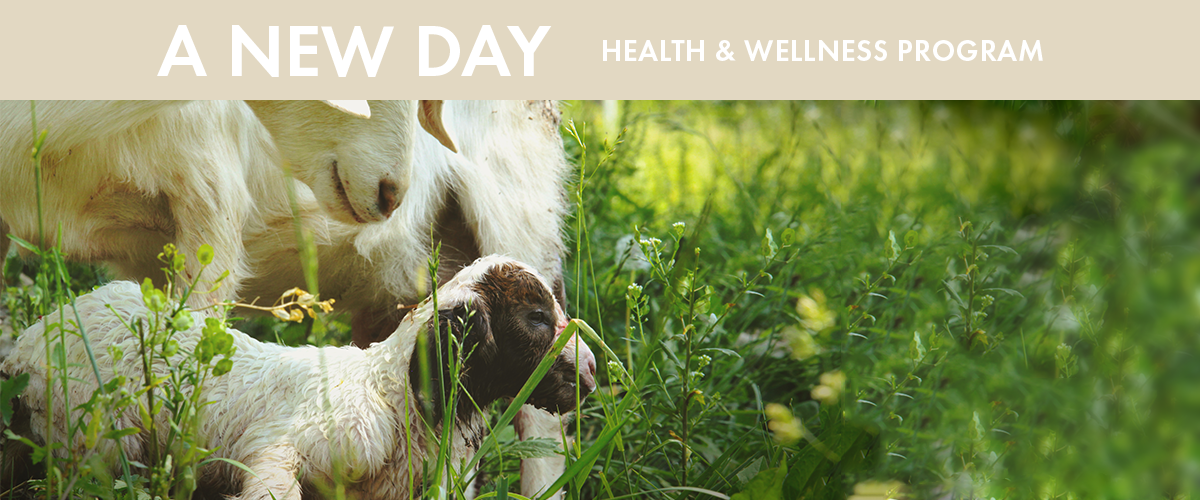 ---
ABOUT A NEW DAY

As our society faces the impacts of a global health pandemic, it is no surprise that one out of every three citizens suffers from anxiety or depression. Frontline Workers – doctors, nurses, grocery workers, delivery people, hospital support staff, and First Responders – are especially experiencing high and continuous levels of stress with all the physical and mental impact that this pandemic brings to bear. In response to the COVID-19 crisis, Madison Fields is working to develop A New Day, a health and wellness program that aims to aide members of our community recover and rediscover their sense of wellbeing.
Initially imagined as a short-term project, our community organizing committee and healthcare partners recognize the unique value Madison Fields has to offer the expanding needs in the community. Although it is impossible to designate an official start date for a full-scale program, we plan to begin with small groups, carefully observing State and County guidelines. Initial experiences will provide important feedback to inform full-scale programming.
---
SUPPORT A NEW DAY

Our first urgent need is funding to support critical staffing including a project manager, a volunteer coordinator, and a consultant to assist with securing a long-term source of public/private funding. A visionary gift will allow us to move immediately with the staffing, acquire essential personal protection equipment and supplies, and open the farm to a new day.
---
EXPRESS GRATITUDE BY VOLUNTEERING
---
ENVISIONED ACTIVITIES FOR PARTICIPANTS

---
SESSIONS
Wellness sessions will be available in different formats so as to be best suited for participants with varying interests.
Typical Session
Specialized Session
Retreat Session
---
MORE INFORMATION